WE ARE
A non-profit organization founded in 1999 with the aim of promoting research, advocating for policy, developing and implementing programs and interventions for child health, development and wellbeing, with a multidisciplinary, cross-sector approach and a focus on disadvantaged families and communities.
OUR MISSION
Working with parents to ensure to all children the best opportunities for development.
OUR STRATEGY
translating science to system(s)
SCIENTIFIC EVIDENCE

INTERVENTION MODELS

TESTING AND SCALING UP

GETTING TO SYSTEM
WE OFFER
TRAINING MODULES

(distance learning and face-to-face)
on early child development for a variety of stakeholders (health and educational institutions, social, educational and health professionals, librarians, museum officers, NGOs, Universities, private companies).
Training for volunteers of the Nati per Leggere and Nati per la Musica programs: community approach, program, benefits for the child, role of volunteers, types of books for the age 0-6, approach to families and children.
WE DEVELOP
educational material focused on early child development (rationale and best practices) targeting different stakeholders (social workers, psychologists, educator) and parents. (Available in Italian).
OUR MAIN PROGRAMS
to promote responsive caregiving practices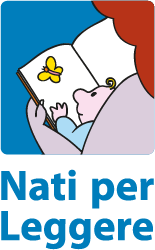 The program promotes shared reading activities as an effective action to support responsive caregiving and children's cognitive and socio-relational development. Over twenty years the program has increased its reach to all 21 Regions of Italy and to most municipalities with total population coverage of about 25%. This has been achieved through a large partnership including Regional and Municipal Governments, the Central Government (Center for Book and Reading of the Ministry of Culture), the Public Library Association, the Paediatric Association and a variety of civil society entities.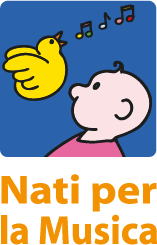 It promotes early musical experience, emphasizing its potential to support child development and strengthening the relationship between children and caregivers. The program is active in most regions through local chapters. This has been achieved through the partnership with the Paediatric Association, with educators and teachers of the preschool services. The program is member of the national working group for music education.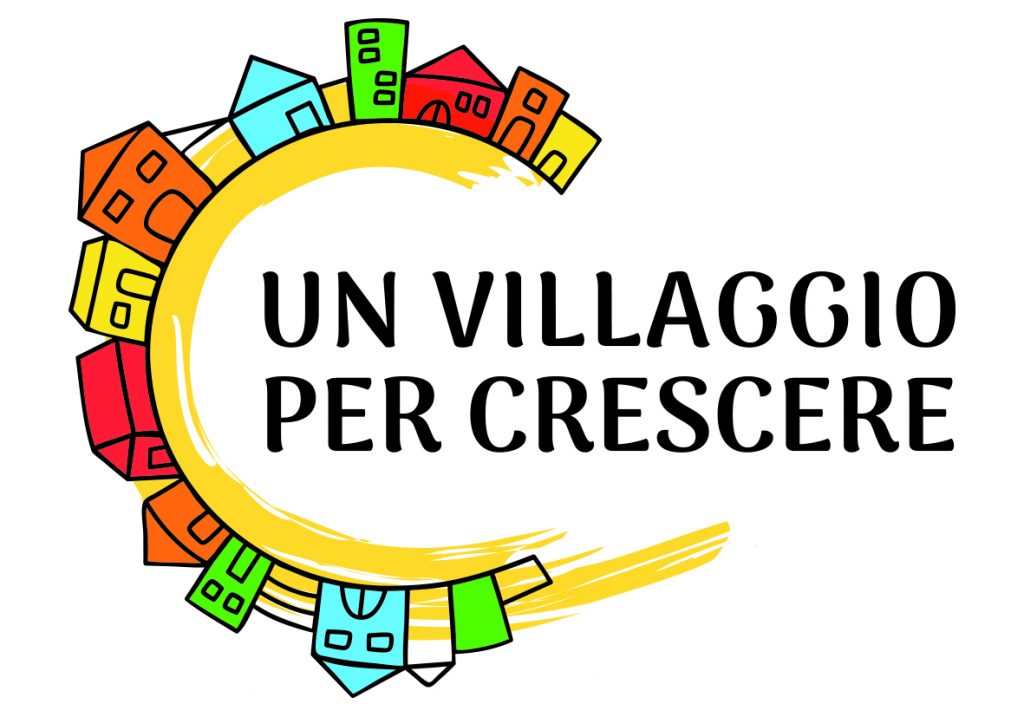 A VILLAGE TO GROW TOGETHER
Also implemented as a national program, it offers a space where parents can engage, with the guide of professional educators, and together with other parents, meaningful interaction with their children.
Seventeen of these centers have been activated in disadvantaged urban areas in twelve regions.
INTERNATIONAL ACTIVITIES
The CSB has always maintained a significant presence in international programs.
Since short after its launch the program Nati per Leggere has established collaborations and facilitated the development of similar initiatives in many countries including USA, Brazil and many European countries. CSB adheres to EUREAD, the main network for reading promotion in Europe.
CSB has a long record of collaboration with WHO Headquarters in Geneva and with Regional Offices on maternal and child health programs and ECD. It has also collaborated with UNICEF CEE/CIS for quality improvement and home visiting programs in most of CEE/CIS countries and Central Asia. CSB has been contributing and contributed to the advisory board of the Nurturing Care Framework and is still contributing to its implementation.
CSB is also actively collaborating with the International Step by Step Association (ISSA) with seminars and webinars. CSB is also an active member of the Generali-The Human Safety Net Network of NGOs working for families. CSB collaborates with the International Society for Social Pediatrics and Child Health, through publications and collaborative initiatives including for the COVID pandemia with the focus on child right based policy responses across countries.
Currently CSB is contributing to three integrated health nutrition and agriculture projects funded by the Italian Agency for aid cooperation (AICS) in Tanzania, Ethiopia and Mozambique respectively, taking care of the ECD component of these projects.
RESEARCH, DISSEMINATION
AND ADVOCACY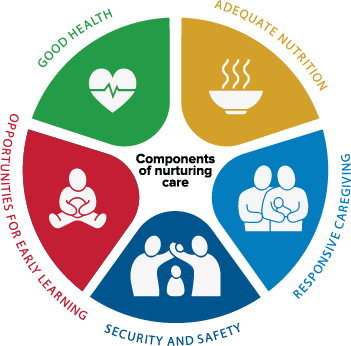 CSB is part of national and international networks – with Ministries, NGOs, Professional societies and associations (ie.: librarians, paediatricians), International agencies (i.e.: WB, UNICEF, WHO) for research and policy development on ECD. CSB contributes to international efforts in development of ECD and Nurturing Care tools and guidelines, implementation research and impact evaluation. Advocacy activities for enabling policies for child development and responsive caregiving are also carried out whiten national networks (CRC Network, Alliance fo Infancy and Childhood) and international (ISSA, Eurochild networks).